Do you have meals you make for special occasions?
Now, I don't mean the big holidays, those are a given. I mean a special meal you make for someone's birthday because it's their favorite or something reserved only for celebrations.
For my husband, it's Market Street Meatloaf. It's one of those dishes that takes some thought and definitely some time to put together, so I usually only make it on this birthday or Father's Day. Well, this has been one of those years where either he hasn't been home on the day of celebration or frankly, I've been too tired to make it work. (I've spent most of 2018 exhausted, but that's a different story.)
So, I took advantage of his day off and Veterans Day to make him feel special with a little meatloaf. (What can I say? We all have our love languages. Amiright?)
Market Street Meatloaf goes back to early in our marriage when we were both learning to cook (and before the Internet made it easy to find new recipes and discover new techniques). We found the recipe in this cookbook. (I think it was a wedding present):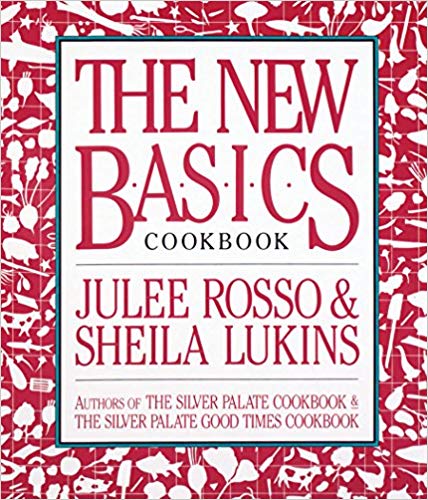 Like the description on Amazon says for beginners it will show you how to boil an egg and for experienced cooks it will show you new techniques to try. This is definitely a cookbook to have on your shelf.
It's worth all the chopping of onions (white & green), carrots, celery, bell peppers (red and green), and garlic to see how much he appreciates it. Be forewarned the vegetables have to sweat and then chill for an hour, then the meatloaf itself cooks for about 50 minutes. So this isn't a quick and easy meal, but you will be rewarded for your hard work. (You can even do the vegetables the day before, but, honestly, I can never seem to work that far ahead.)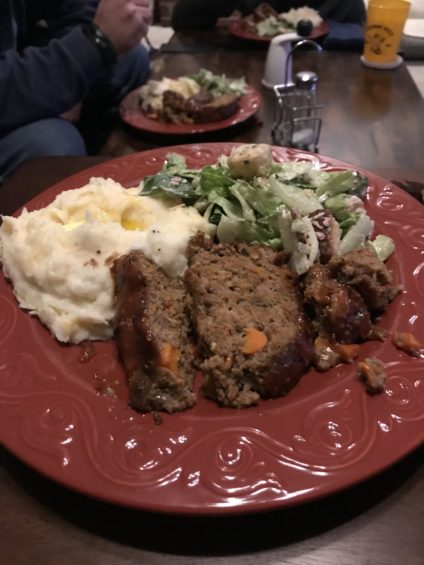 And, one more tip, it seems like some of the ingredients, like the meats, aren't necessarily sold in the same quantities as called for in the recipe. This recipe is pretty forgiving if you're over or under a bit, it's not going to make much difference.
This time I saw where someone had topped it with a mixture of ketchup, brown sugar, and mustard five minutes before pulling it out of the oven. That was delicious!
Hubby was so excited when I offered to make it last night and that makes me happy.
What meal can you create to make someone in your house feel special tonight?