What a weekend of football in our house!
Last night, my son's high school team won their first playoff game this season 49-0! Go BA! Go Tigers!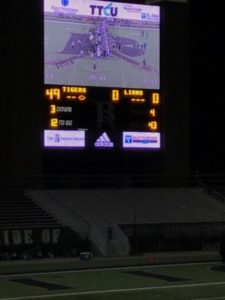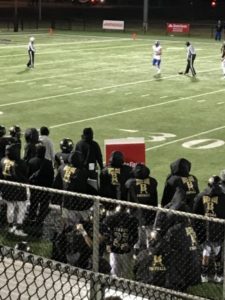 It was quite a feat since it was literally freezing out there!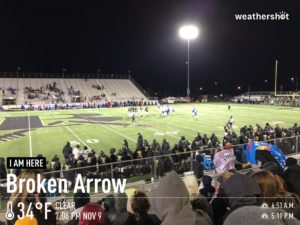 I'd like to institute a new rule. When the temperature hits 32 degrees, we play "soccer rules." The clock no longer stops. For anything. No timeouts. No stopping when someone gets out of bounds or for a first down or even for an injury. Let's get this party going and get people into the warmth!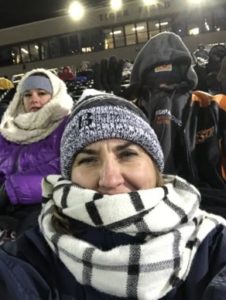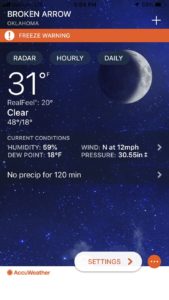 Seems reasonable, yes?
We're on to the semifinals next week!
Then, today, was Bedlam!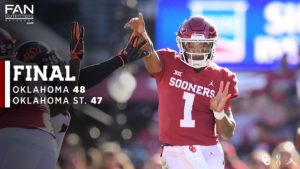 The University of Oklahoma played Oklahoma State University. It probably doesn't sound like much to anyone outside of our state, but since we don't have professional football here, it's one of the biggest football events of the year. (Although, being an OU fan, it feels like every game is a huge event!) It's fun to be a fan and even more fun now that my oldest is a student there. I can even imagine what game day must be like as a student on campus!
The fun continues tomorrow with pro football. Our family has restarted our family football league where everyone picks a team before the beginning of the season. The person whose team makes it the farthest wins! It use to be that the losers had to throw the winners a Super Bowl party, but since we're all in three different states, we'll have to think of a way around that. I have the Rams and I'm currently tied for first place!
Better start looking a trophies!